One Handed Cooks, How to raise a healthy, happy eater — from baby to school age
---
Sale price
$21.00
Regular price
$27.00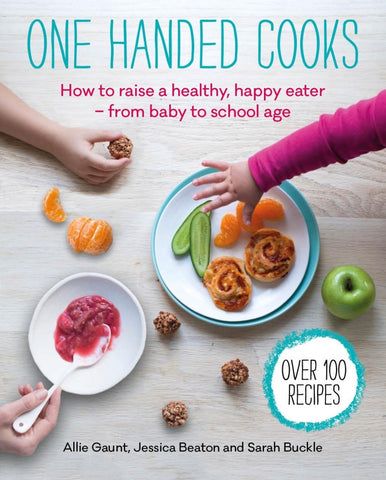 Simple, nutritious and tasty recipes for babies through to school-aged children, including meals that the whole family can enjoy, as well as a wealth of information on how to raise a healthy eater.
Giving your child the best possible start in life includes the food you offer them every single day. One Handed Cooks: How to raise a healthy, happy eater provides simple recipes that are enticing, varied and highly nutritious, as well as plenty of practical advice to help you successfully navigate your child's journey with solid foods. Learn how to avoid the trap of fussy eating, and ways to manage the common challenges that parents face, from spoon refusal to teething issues, throwing food and gagging. Above all, learn how to set your child up with a positive relationship with food and healthy eating habits that will last a lifetime.
This is an affiliate link to our very own book. The cost is the same for you but we receive a small commission. Thank you for your support.
Related Products
---